Balter!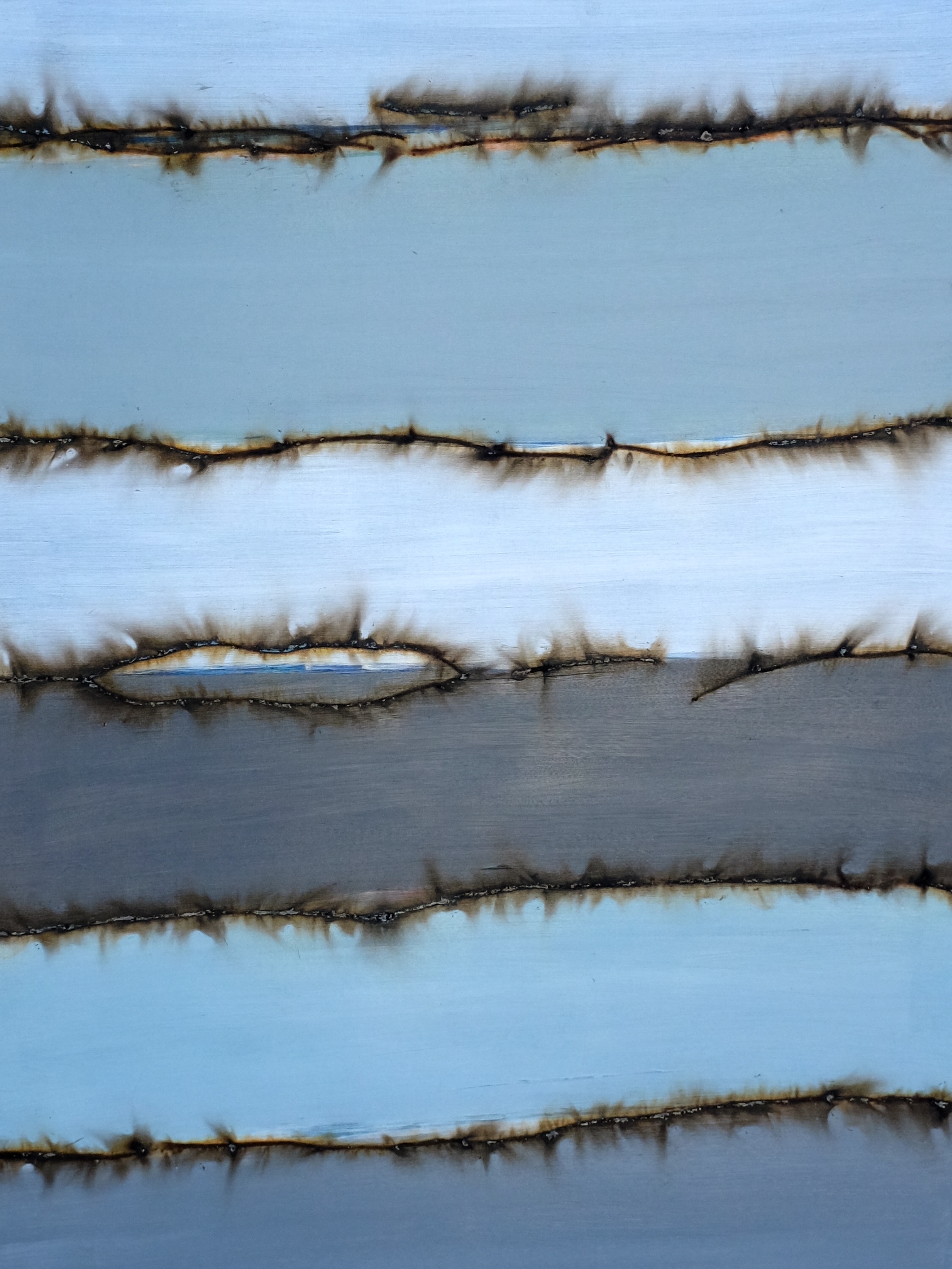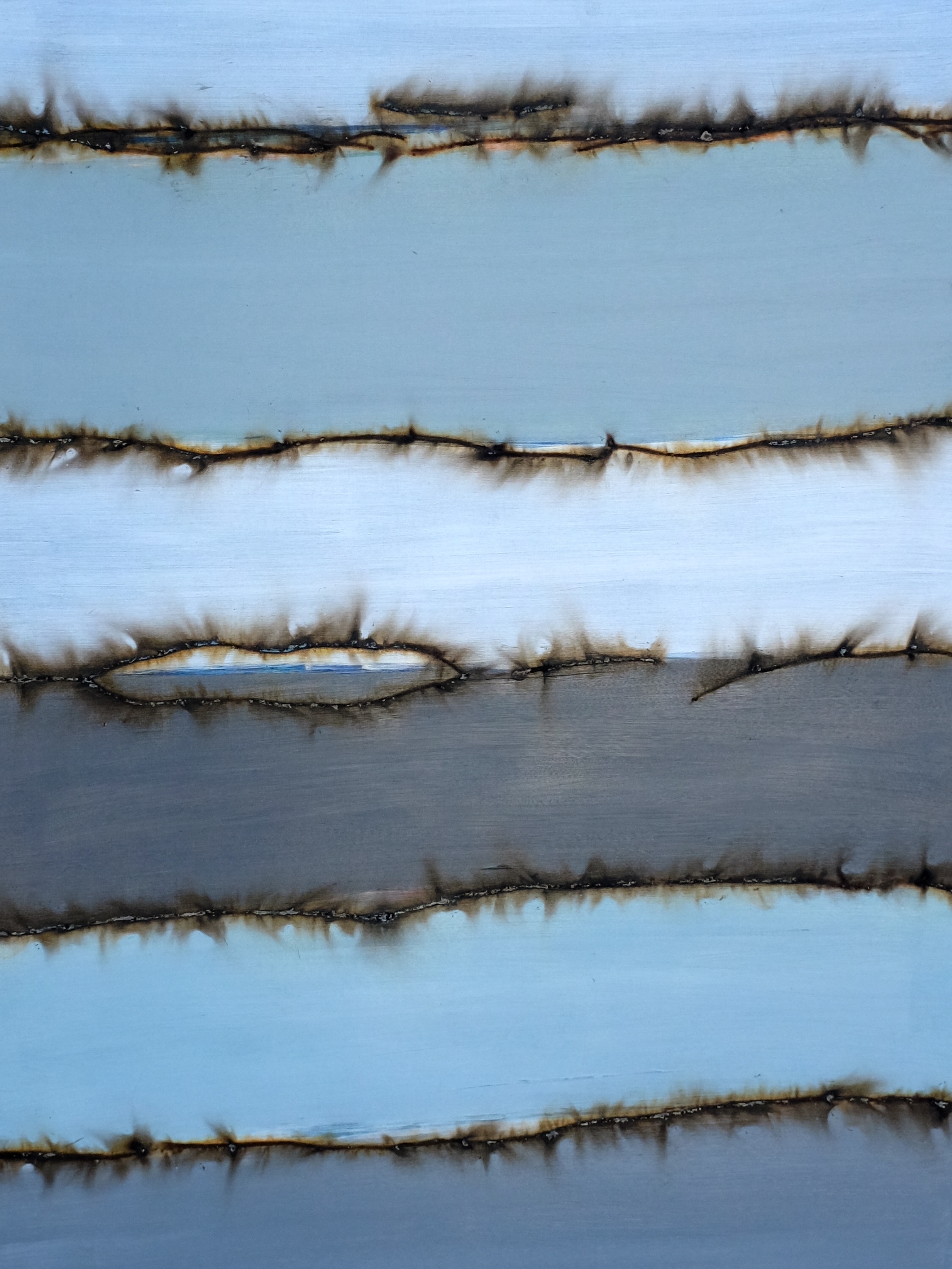 sold out
Balter!
Balter! (2016) 48" x 36"
Strong, luminescent horizontal colors, light and burned textures. Muted teals, light blues, grays and whites split by burning 2mm fuse.
The color grooves create their own relationships through the blending and burned connections of the high-speed fuse and the working and reworking of the surface.
I worked on the colors for quite a while. There are multiple layers that show through at the transitions creating a unique energy.
I named the piece Balter. Balter means to dance artlessly, without grace or skill, but with enjoyment. I worked and "danced" around this piece many times. I stumbled a few time reaching for the corners. But it was pure enjoyment!
This piece is one of the popular "Color Groove" series.
Black metal frame.
Primitive, modern, and abstract - a Stick Vega original.
American gunpowder artist, Vega places powder and fuses on the surface of the board, which he positions horizontally on the floor. When ignited, first the fuses burns instantly along the cord lines, igniting the gunpowder and creating loud bangs and flashes of fire, which then vanish in clouds of smoke. The result is a textured surface that looks and feels like an explosion—the acrylic paint on panel is blackened, charred, and erupted, arrested in a state of being created in a flash.
When the fuse is lit there a moment of uncertainty. What will happen? It is at that moment that true art exists.